Donate Your Dinner - Cathedral View Conference Centre Launches Campaign To End Homelessness in London.
One of the UK's largest homeless charities and home to Cathedral View, The Passage, is launching an urgent #DonateYourDinner campaign to help feed London's homeless community during the Coronavirus pandemic.
Cathedral View sits on the 5th floor of the St Vincent's Centre, home of The Passage, a homelessness charity whose mission is to provide resources which encourage, inspire and challenge homeless people to transform their lives. Cathedral View's meeting spaces are flexible and can accommodate groups of 2 - 150 people. They also have a beautiful rooftop garden suitable for parties, drinks receptions or as a breakout space. Find out more about the Cathedral View Conference Centre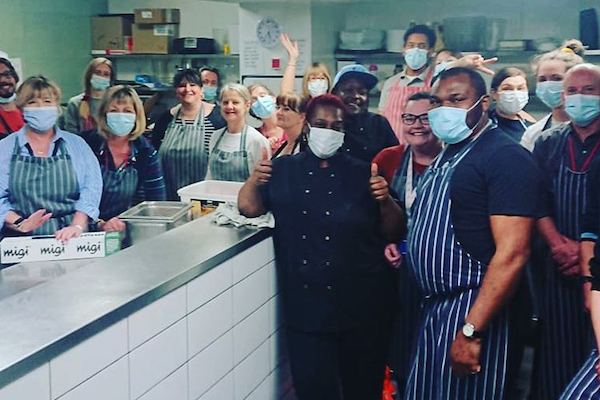 The UK lockdown has meant homeless people are even more vulnerable, with many shelters having to close their doors. The Passage has supported hundreds of rough sleepers into emergency accommodation over the past few weeks. The charity is continuing to provide vital support, including preparing and delivering hot meals to over 300 people helped off the streets and into accommodation, seven days a week.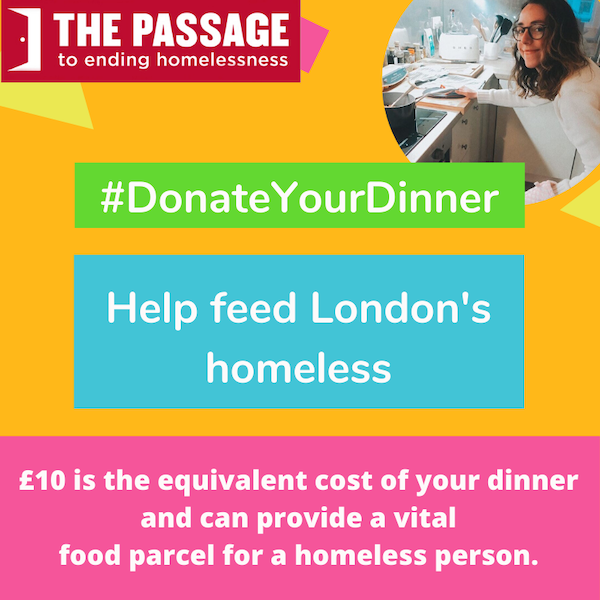 The charity's Donate Your Dinner is an online campaign asking supporters to donate £10, the equivalent cost that they might spend on their dinner, as this amount funds one emergency food parcel for a homeless person, containing breakfast, lunch, snacks and a hot meal. Although supporters are encouraged to give whatever they can.
Although the campaign has so far raised £160,000, the service now needs to be extended until at least early July so an additional £140,000 needs to be raised in the next month. The money raised will enable the charity to fund this vital lifeline for homeless people throughout this uncertain period.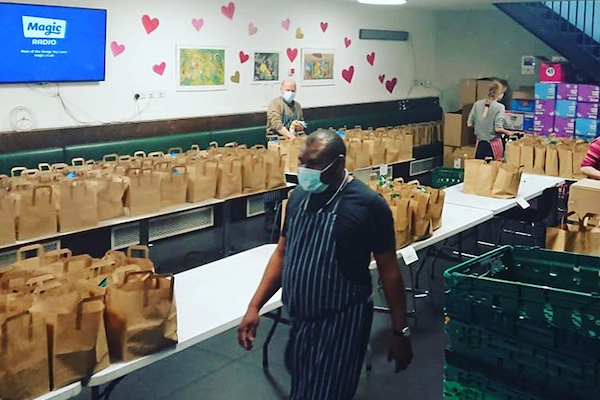 The #DonateYourDinner campaign is asking people to post a photo or video of people making and eating dinner. Today, food has never played a more important role in our lives. The Passage hopes to recognise this by bringing people together to celebrate food and encourage the public to share their own 'dinner' experiences.
If you wish to donate, you can do so by visiting passage.org.uk/dinner
Cathedral View | Venue Hire
---
Authored by: Venuebility Team