London based Event Management Company, Boo Productions launch a new style of virtual event with their Theatrical Cocktail Hour.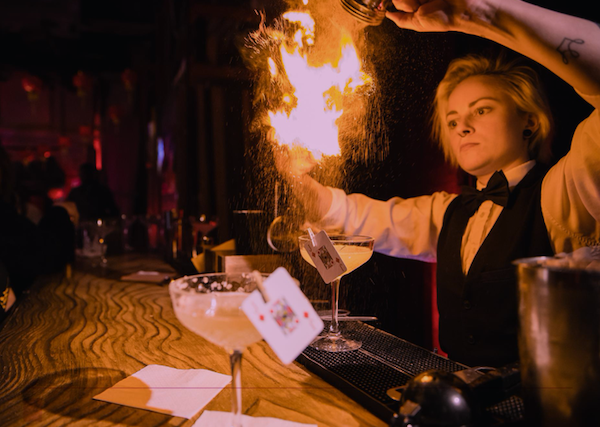 If you're looking for a new style of virtual event, then look no further than the theatrical themed 'Cocktail Hour' by event supplier Boo Productions. This amazing virtual experience brings together the best in themed theatrics with a bespoke mixologist to deliver an unrivalled online event experience. Event planners will love the bespoke design options for either a team event or customer experience event for up to 20 people.
Boo Productions put you in the driving seat with your choice of drinks and entertainment!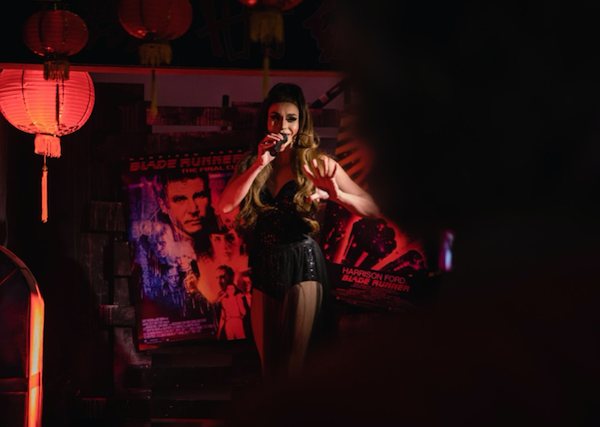 Simply choose a theme and they will conjure up a fantastic design to suit your event. Expect to be amazed and wow your guests with their extraordinary creative flair and attention to detail.
Your bespoke Cocktail Hour will be hosted by a professional actor, as well as a professional mixologist, from their design studio within a fully themed, theatrical set. An immersive and theatrical happy hour awaits your guests, using accessible ingredients – so you won't have to navigate through specialist stores for those hard to find items. Each cocktail masterclass can be tailored to suit your brand and your team.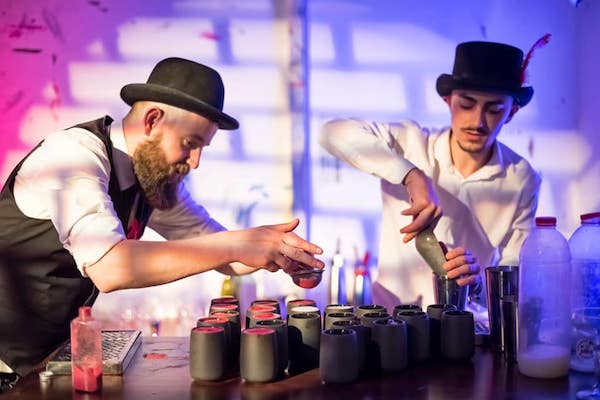 The team at Boo Productions will engage and entertain your team, while they coach them to create their own awesome drinks. Delivered via a Zoom call, this immersive experience is delivered for just £1,500 for up to 20 guests. Bookings are available on Thursday and Friday evenings from 5pm bringing a perfect end to the working week.
The full package includes;
· Design of your backstory and wording for the invitation
· Design and set up of your theatrical, themed bar & props (Boo HQ)
· Lighting Technician
· Actor
· Mixologist
· Costumes
· Design of creative guest elements and the story for actors
· Director rehearsal with your actor and mixologist
· Design of two-three bespoke cocktails
· List of ingredients to share with participants
Discover More Events
Boo Productions has also created 'Teddy Bear Town', a fantasy world complete with a street of Teddy sized houses and a green grassy meadow ideal for picnics and playtime.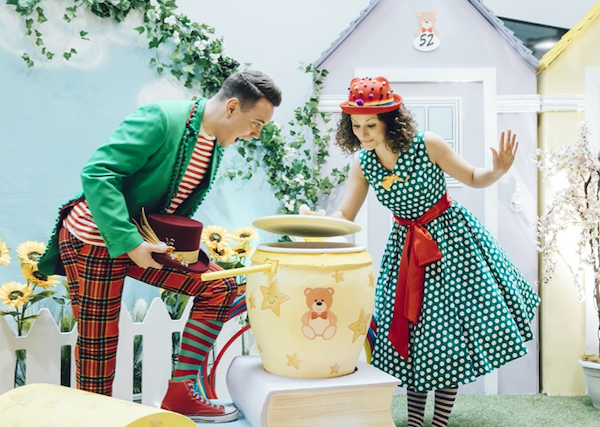 To find out more or to enquire about any of their other packages including Teddy Bear Town, Murder Mystery & Escape Rooms you can contact them here.
---
Authored by: Venuebility Team