Event suppliers to help make the switch to virtual events
Whilst the live events industry is on hold, the team at First Sight Media are doing what they do best; bringing their AV and technical knowledge to help event planners switch to virtual events.
Virtual events have become increasingly popular allowing event planners to continue to plan and conduct their events whilst adhering to social distancing measures. The team have converted their head office into a virtual hub to facilitate a plethora of virtual events.
First Sight Media is removing the headache from event organisers by taking on the technical responsibility for creating secure virtual or hybrid events that will also increase engagement with attendees.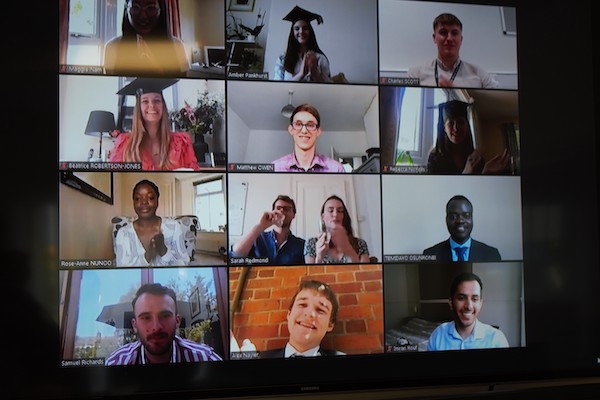 Their latest work includes the University of Plymouth's virtual graduation ceremony. The next generation of doctors from the universities medical division graduated two months early in a live and interactive virtual ceremony, with many of them already taking up posts to support the NHS.
With family and friends able to watch live and share their congratulations during the ceremony, or catch up afterwards on YouTube, the virtual event saw nearly 70 medics 'crossing the stage,' some with homemade mortarboards. The ceremony also included traditional speeches from senior University staff, NHS leaders in the South West and the calling of names with a vote of thanks.
Rich Belcher, Managing Director, First Sight Media, added: "The First Sight Media team has quickly pivoted and applied some of our existing solutions to deliver virtual graduations and live events depending on the level of interactivity and delivery channel preferred. From digital ceremonies, those including more user generated and social content to completely managed virtual productions, allowing us to still deliver graduation content for our customers during these different times."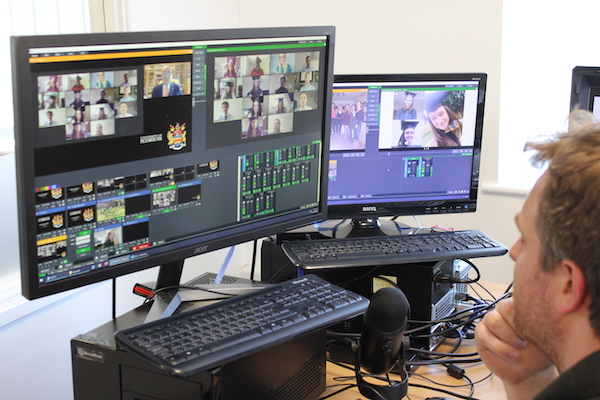 Initiatives such as this are just some of many examples of how we can move forward with live events in current times and continue to deliver experiences and memories which the events industry does so well.
'We've found the way our customers, partners and suppliers have come together to be amazing – we're thinking outside of the box and have formed even closer relationships with partners, and gained new ones. We've seen first-hand how our services complement one another and deliver the best virtual and hybrid event solution for our clients.' - First Sight Media.
As social distancing measures ease we can expect a hybrid of live and virtual events moving forward. Many businesses have now made the switch and are offering amazing solutions to maintaining social distancing.
Virtual events have provided event planners with the opportunity to continue planning and delivering events. With the correct AV and technical support, the possibilities are endless. First Sight Media can assist with any query their current work ranges from video conferencing and award ceremonies with celebrities to conducting town halls of over 500 participants.
For further information about creating a live and interactive virtual or hybrid event including advice on selecting the right platform, event planning and how to increase engagement, contact the team at First Sight Media.
---
Authored by: Venuebility Team