The New Black Studio has been working with clients and suppliers to answer common questions about the future of the event industry and how London venues move forward.
Many clients and suppliers have numerous questions about what events will look like in the future, and how this will affect their businesses long term. Over the last month, The New Black Studio have been asking their clients what answers they're looking for. Consequently, they have produced a report to answer some of those questions and explore those we can't solve yet.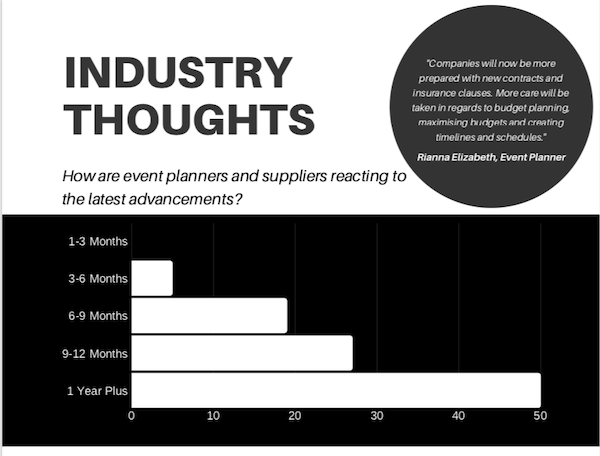 The bi-weekly report contains factual data to provide an overall view of the industries current position, as well as what we can expect to see going forwards. Including pertinent information such as impacts to revenue, measures to consider, and when we can return, the report gives an overall view to the challenges we currently face and the light at the end of the tunnel.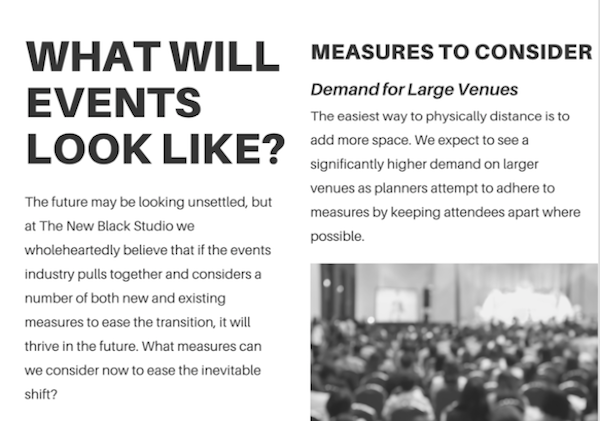 The business report is available to download.
---
Authored by: Venuebility Team