Seven historic venues which double up perfectly to host your next meeting.
Bring a new element to your next meeting room hire by exploring these seven historic and superb meeting spaces. Each of the seven venues provides a touch of history with all the modern-day specs you require.
These meeting spaces can be hired individually for small and intimate meetings or combined with other rooms for larger events.
With the latest in AV technology, your guests can enjoy fibre-optic wireless broadband, state of the art sound and lighting along with experienced professional technicians to assist with event day needs, ensuring your next event is in good hands.
Seven Historic Meeting Room Hires
Church House Westminster is a Grade II listed multi-purpose events venue offering a picturesque green setting along with stunning views of Westminster Abbey. Nineteen flexible and versatile event spaces exude character and charm allowing bespoke events to be easily adapted to fit the most detailed and unique event requirements.
Leading technology solutions, including web streaming and video-on-demand capabilities, are provided by an in-house team of expert audio-visual technicians.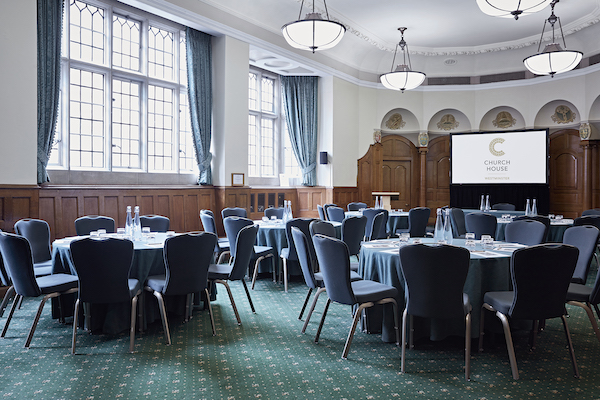 Recently undergoing a refurbishment Butchers' Hall is better than ever with its multi-purpose event spaces and state of the art AV & lighting, and a dedicated fibre-optic broadband line. The Mezzanine is a new meeting and dining events space with options for views into the Great Hall or total privacy.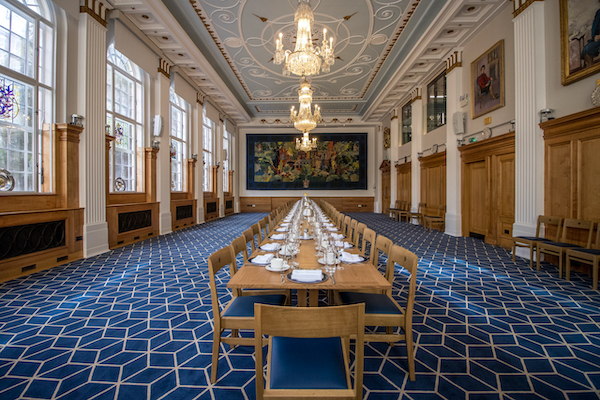 BMA House is a stunning building that was designed in 1911 by the famous architect Sir Edwin Lutyens. It has been refurbished to preserve and restore the traditional designs that beautifully compliment any event. Modern integrated facilities have also been brought in to create flexible spaces that are ideal for conferences, meetings & exhibitions.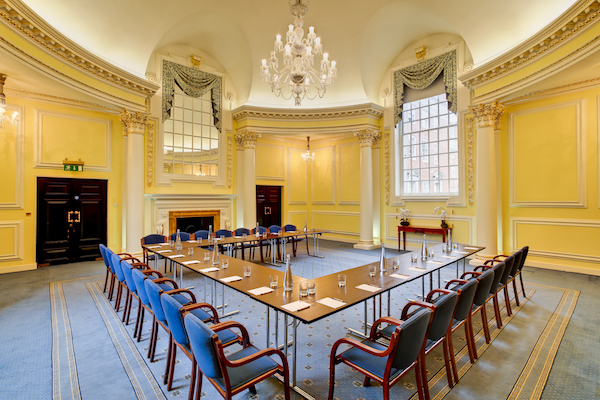 Home to The Grocers' Company since 1426, Grocers' Hall is steeped in tradition with modern offerings to include. Hires can choose between the exclusive use of five separate event spaces, a private courtyard and an outside space ideal for VIP parking, deliveries and taxi drop-offs.
They also offer bespoke AV packages through their preferred AV suppliers and include a dedicated AV technician for your meeting hire.
The spectacular, neo-classical building offers 12 blank canvas, versatile event spaces, including indoor and outdoor spaces suitable for staging events of all styles and sizes.
Located on the first floor of the South Wing, The Portico Rooms and Nave Board Rooms offer plenty of natural light with original features and panoramic views of the River. Included in the hire fee are several breakout spaces, along with two private balconies for your guests to enjoy.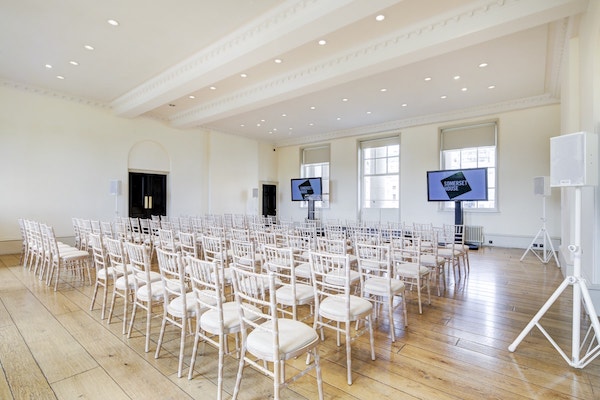 A central City of London location, Salters' Hall is ideal for conferences, dinners, meetings and parties. The venue is made up of a combination of rooms to accommodate from 10 to 300 guests. The hall offers modern facilities and flexibility but with the charm and character of the livery hall and company.
The Court Room is perfect for smaller meetings and can be used in conjunction with the main hall or be hired alone.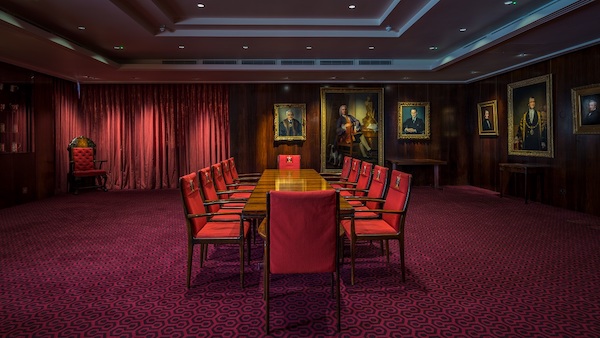 For centuries Hampton Court Palace has boldly and magnificently played host to gala celebrations, festive banquets and historic meetings. Today your guests can step onto this inspiring stage and experience the soaring state rooms, grand staircases, cobbled courtyards and gorgeous gardens of one of the greatest palaces ever built.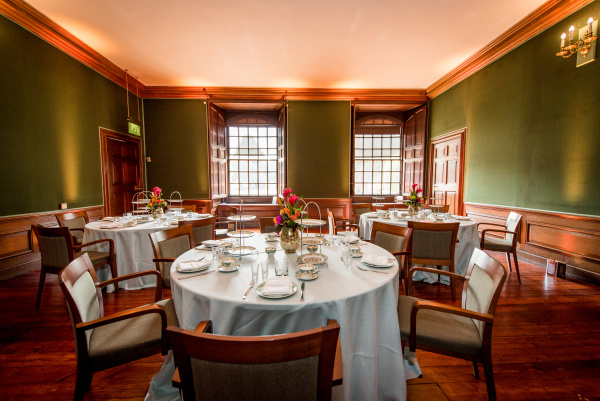 ---
Authored by: Venuebility Team