To celebrate all things Earth Week – we'd like to shine a light on the venues who are doing their part in being sustainable.
In this current climate, there is a demand for organisations and business to be more sustainable, minimising their effects on the environment thus reducing their carbon footprint.
A company's carbon footprint can be calculated by considering many factors such as; paper use, electricity usage, food wastage, recycling, right down to how their staff travel to and from work.
To celebrate all things Earth Week – we'd like to shine a light on the venues who are doing their part in being sustainable.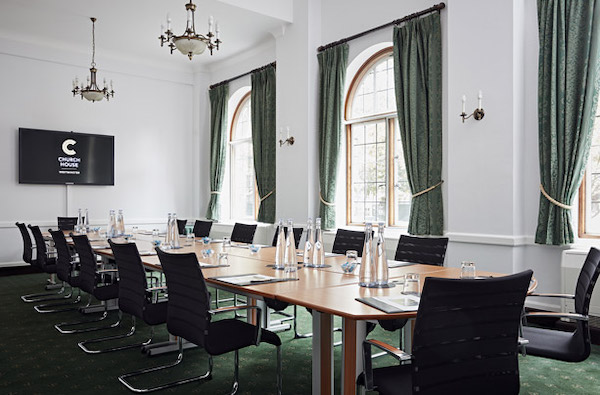 Church House Westminster are doing their bit to becoming a sustainable venue. Their list of initiatives to minimise their impact on the environment ranges from venue solutions, energy and water usage through to business practices.
Being part of the Green Tourism scheme, they have been accredited with a Silver award for their efforts.
Around the venue 94% of the cleaning products used are biodegradable. The towels and tissues supplied are also made from at least 95% recycled paper.
The venue now uses green electricity, sensory taps and toilet flushing systems have also been fitted into areas of the venue.
As for staff business travel; only public transport is used for business travel and when a taxi is required, only green taxi companies are used.
The venue now also has a zero-gift policy and instead are offering donations to charity.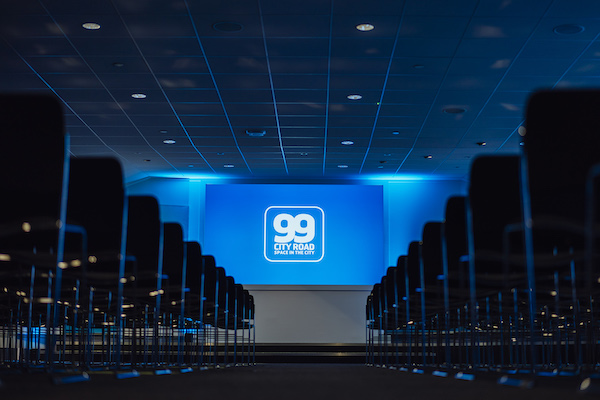 At 99 City Road, they recognise the importance of operating sustainably.
Responsible, sustainable practices are embedded in the way of working, ensuring their clients are confident knowing they have chosen a sustainable venue for their event.
Here is what they are doing to be environmentally friendly:
A minimum of 90% of the waste generated is recycled.
Energy-intensive chillers are being replaced with environmentally friendly machines which produce fewer carbon emissions and operate 20% more efficiently.
Use of site-based technology, such as video and audio conferencing whenever possible, to reduce business travel.
Sustainable food from Elior UK, the venue is careful to use local, respected suppliers who care as much about sustainability and good practices as they do.
Managing food waste through their choice of suppliers.
Building a sustainable future, Central Hall Westminster recognises their operations have a local and global environmental impact, and so are committed to reducing this as much as possible.
They also help their clients and service partners to minimise the impact of their activities with the venue.
The environment policy in place is extensive and is incorporated into the team's management plans and reviewed annually. Some policies include;
Monitoring energy use and consumption.
Reducing water consumption and working to reduce travel emissions undertaken for business purposes.
Bottling of own water on-site, thus reducing transport emissions.
Promoting greener events and providing innovative ideas to clients to be greener.
Planning meals using seasonal local produce wherever possible.
Sourcing meat from suppliers that have been recognised by the Red Tractor Scheme.
Minimising the use of individually packaged food and beverage items.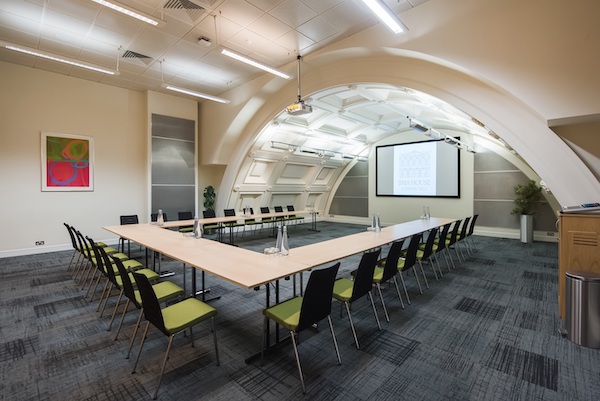 BMA House has been championing sustainability with various initiatives. Not only are they doing their bit internally but also promote sustainability through their employees such as the 'take the stairs campaign'.
To go paperless, video conferencing has been introduced to help minimise the use of single wastepaper as well as the usage of digital signage throughout the venue.
Their wastage initiatives don't stop there; they also filter water onsite and compost their food waste.
BMA House has been accredited with a gold rating under the Green Tourism Business Scheme for its sustainability.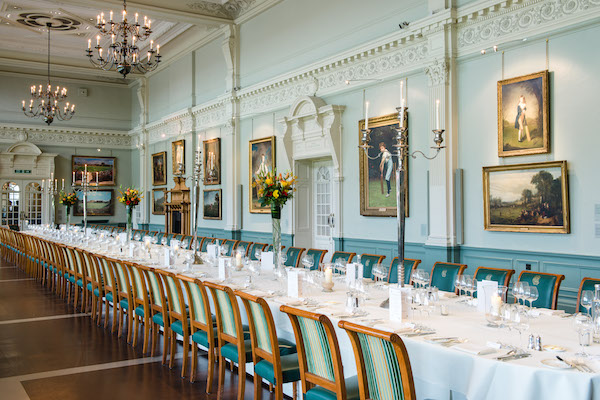 Lord's Cricket Ground was the first UK sports venue to employ a full-time Sustainability Manager and have since introduced a number of initiatives to ensure they remain at the forefront of sustainability within sport.
The venue is operated on 100% renewable energy, which has helped to reduce its annual carbon footprint from utilities by 80%.
Further initiatives implemented target the reduction of single-use plastic, this has been achieved by;
The use of washable, reusable cups, paper straws and the removal of plastic straws.
Installation of more water fountains to decrease the reliance on bottled water.
Removal of plastic bags from their shops.
---
Authored by: Venuebility Team