Find your next venue hire with these great rooftops and terraces perfect for summer and all year round.
Searching for venue hire for your summer plans? Look no further as we showcase 13 rooftops and terraces which are available for exclusive venue hire. Allow your guests to enjoy scenic London views and private spaces which will be sure to leave your guests with lasting memories. Hire each space separately or link the venue hire with an indoor space, the choice is yours.
Get summer ready with these surprising rooftop terrace venue hires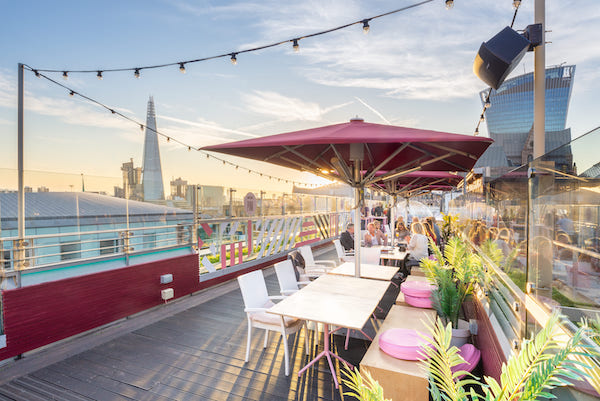 Doubletree Tower of London, Savage Garden
Soak up the atmosphere of this stylish rooftop bar with the City as your backdrop. Wow your guests with incredible views of the Tower of London and Tower Bridge.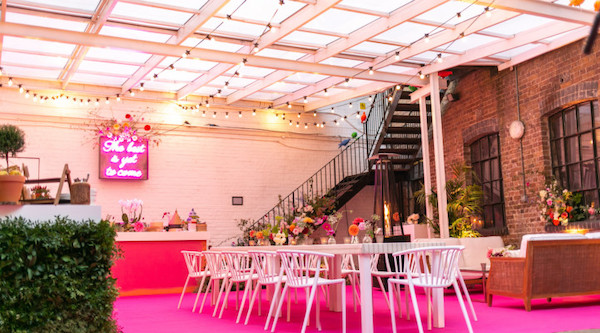 Loft Studios – Courtyard
This is situated in a private off-street courtyard surrounded by high walls and three quarters covered with a clear roof. This space oozes creativity with its industrial vibe.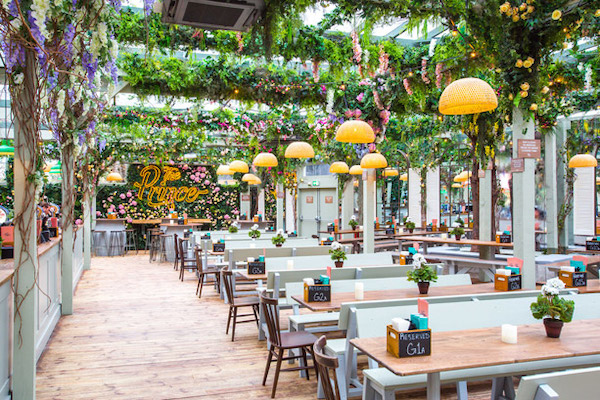 The Prince
They provide a drinking and dining experience like no other, guests can enjoy the different restaurants throughout the evening with several different options available from food tokens, unlimited food packages and circulated food items.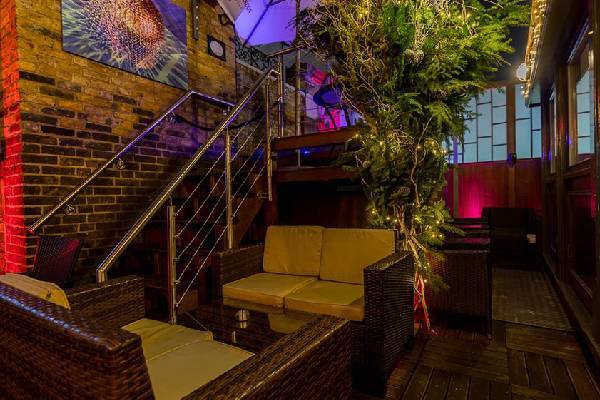 Karma Sanctum – Roof Terrace
London's best kept secret. An intimate roof terrace with its own hot tub! Karma Sanctum's intimate Roof Terrace is tucked away on the fifth floor and provides an exclusive escape from the bustling streets of Soho.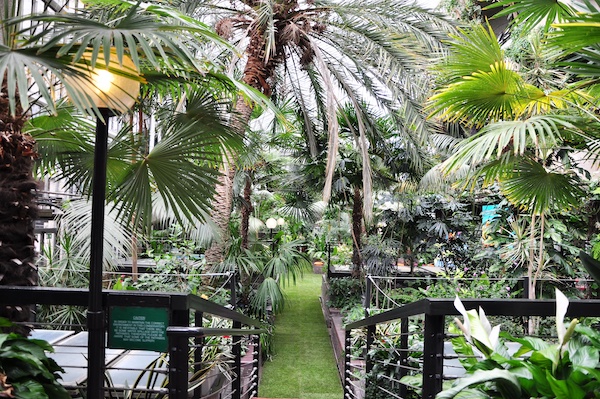 Barbican Centre, Conservatory Terrace
There is a hidden tropical oasis in the heart of London, home to exotic fish and over 1,500 species of tropical plants and trees. The Conservatory Terrace at the Barbican Centre is one to discover.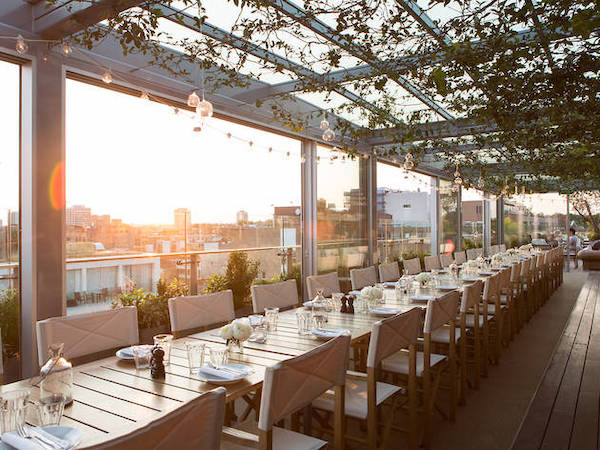 Boundary Rooftop
With wonderful views across the City and beyond, guests are invariably wowed with a holiday vibe and there is always something to see whatever the weather or time of year.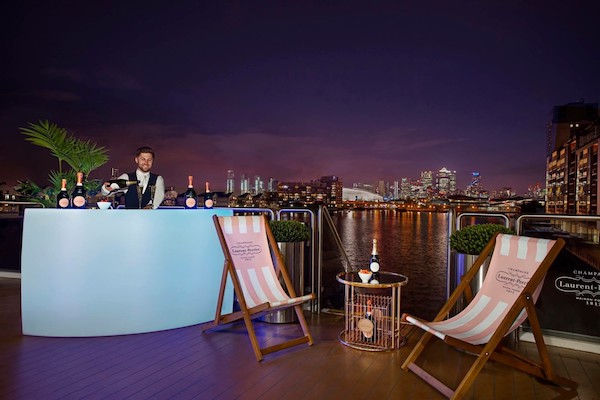 Sunborn Yacht – Skydeck
Enjoy scenic views over the London Docklands Skyline from the river Thames. The Skydeck can be reserved privately creating an intimate and unique venue hire.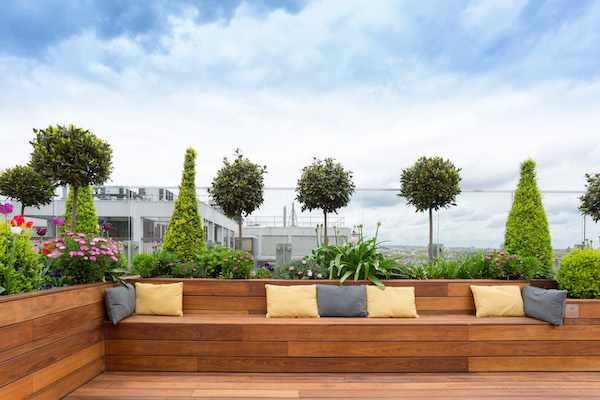 30 Euston Square, Rooftop Terrace
Embrace the stunning city views with wooden decking and comfortable seating making the Rooftop Terrace at 30 Euston Square a picturesque outside area for any event.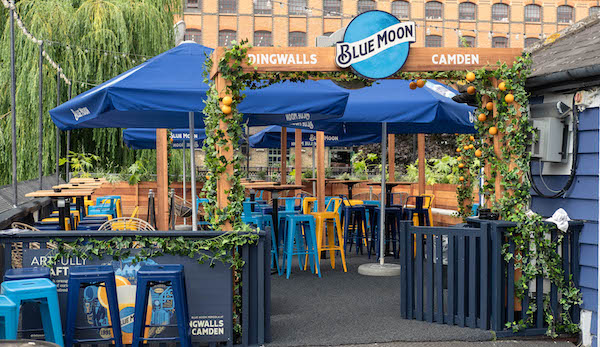 Dingwalls, The Terrace
Make your way through the Market Bar to a private terrace area overlooking beautiful views along Camden Kerb market. All that is left to do is sip cocktails and watch the boats cruise by on the river.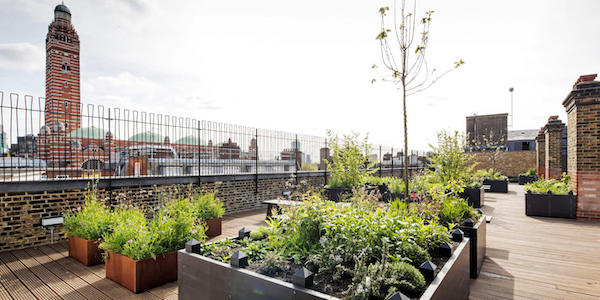 Cathedral View – Rooftop
A beautiful escape from the busy streets below. Designed and landscaped by Chelsea Flower Show seven times gold medal winner and BBC presenter, Adam Frost, the area provides a relaxed and invigorating space with spectacular views over Westminster Cathedral.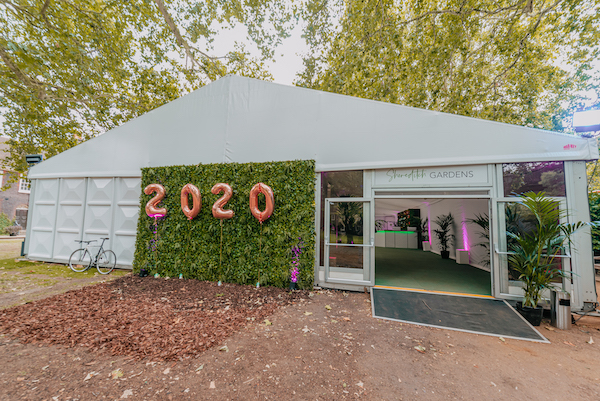 Shoreditch Gardens
Not so much a rooftop or terrace but with such luxurious greenery, we couldn't resist not including Shoreditch Garden, a purpose-built clearspan events marquee, perfect for corporate meetings and summer parties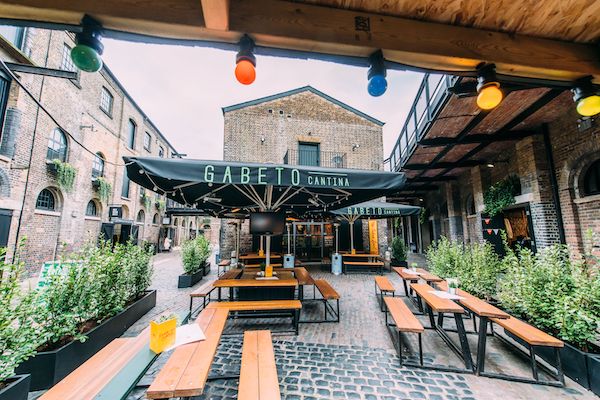 Gabeto – Terrace
Downstairs boasts a lively open space with a heated outdoor terrace. This is the perfect party venue hire with a dedicated DJ booth, club lighting, surround sound system and projector screen.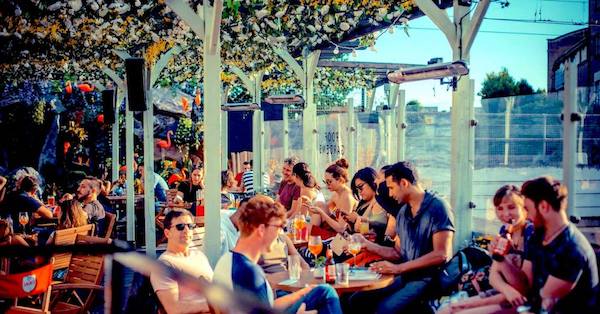 FEST, Roof Garden
Set against the backdrop of the bustling market, the Roof Garden at FEST is a great place to have a summer party. The Terrace flaunts panoramic views of Camden Market with outdoor seating which is fully heated and sheltered.
Search our award winning venues online for venue hire in London.
---
Authored by: Venuebility Team