Find the ideal meeting room hire for perfect for smaller groups...
With the continuation of measures and guidelines in place amidst coronavirus, the nation is continuing to move forward and thinking innovatively. With work meetings and smaller work-related events able to still go ahead, there is a need for the perfect venue to accommodate size and the new rules. Venuebility has several meeting rooms to hire across London, including intimate spaces for smaller gatherings, adhering to government guidelines for safer events.
Find the perfect meeting room hire to suit any need; spectacular views overlooking over the Thames to Southwark Bridge at The Little Ship Club or transforming your event to a digital oasis with The Lincoln Centres' Video Hub, complete with production broadcast specialists.
Our meeting room venues are able to cater for your every need, and their team of specialists can assist you every step of the way.
Browse our number of meeting room spaces on offer or be inspired by these ten spaces perfect for smaller meeting room hire in London.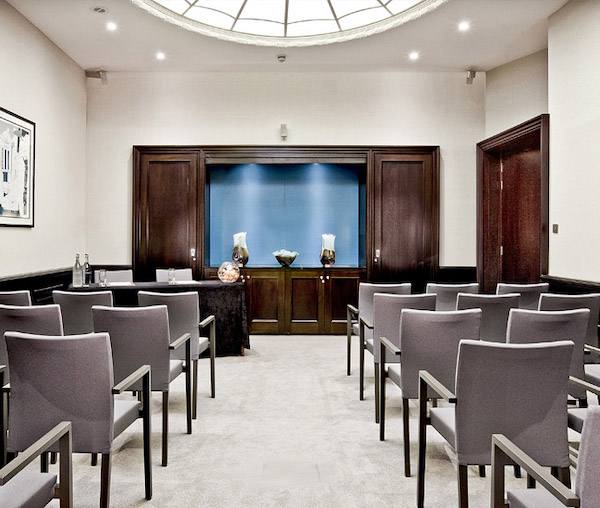 This venue provides three classic Victorian and contemporary interior designed rooms appealing to those needing an elegant, modern venue. Each space is perfect for smaller meeting room hire, catering from eight up to thirty guests in their spaces.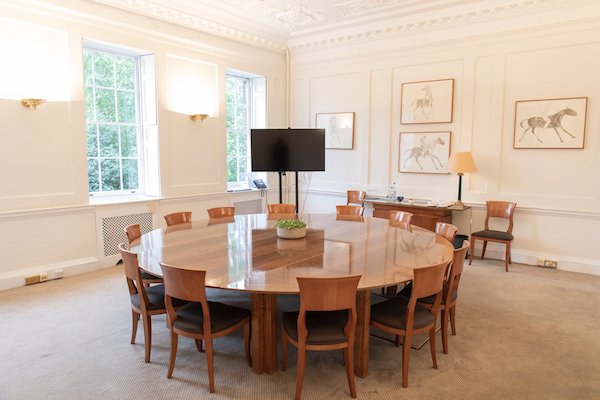 A room designed specifically to connect live TV cameras with remote contributors and audiences is helping to bridge the gap between digital and live events. Complete with production broadcast specialists, The Lincoln Centre's Video Hub is a specialist presentation venue for the interim between lockdown and a return to traditional events.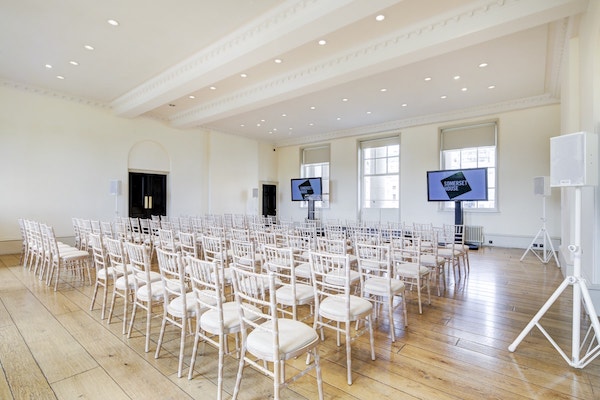 The layout in the Navy Boardrooms offers great flexibility - you can focus your booking on one particular room or use all three spaces for different purposes. For larger events, you can combine with the adjoining Portico Rooms, whilst the Screening Room is an excellent choice for a presentation.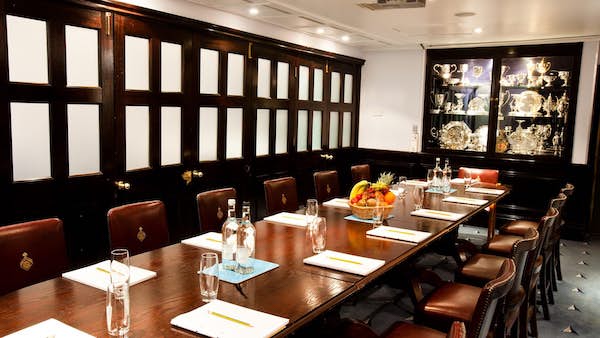 Sailing history and tradition come to life at the Little Ship Club, through its architecture, décor, ambience and amazing riverside location on the banks of the Thames between Southwark Bridge and Tower Bridge. The clubhouse's five rooms befit all occasions, and there are show-stopping river views to be found throughout.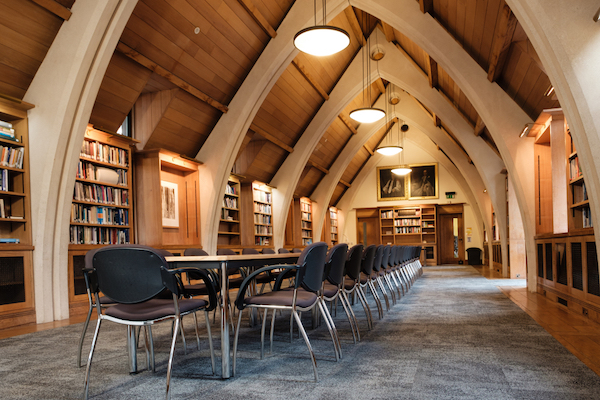 The Garry Weston Library is the jewel in the crown of the Southwark Cathedral suite of conference rooms, an award-winning site set on the South Bank of the River overlooking the Thames. Ideal for presentations, meetings and product launches, event bookers and venue finders often remark on the Library's stunning and dramatic features that stamps any event with the mark of good taste.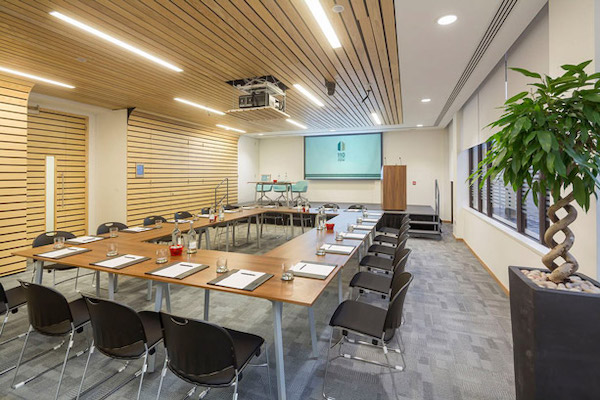 110 Rochester Row meetings and events centre provides seven meeting rooms with plenty of space for catering, exhibitions and networking events. Six of their smaller rooms cater from 2 to 60 delegates, ideal for meetings, interviews, training courses and seminars. Each room is equipped with digital signage, projectors and wall mounted iPads that provide a one-touch control system for sound, lighting and air-conditioning.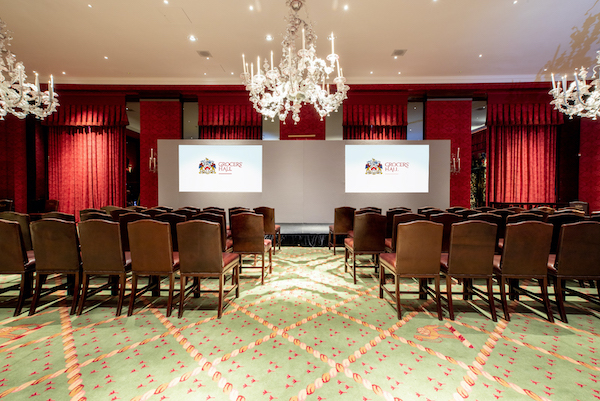 Seating up to 14 people boardroom style, the Committee Room is Grocers' Halls second break out space and ideal for private meetings. Conveniently located on the third floor and tucked away from the remainder of the rooms, this space provides the ultimate private setting, complete with a bespoke butler service to ensure all your needs are met with efficiency and professionalism.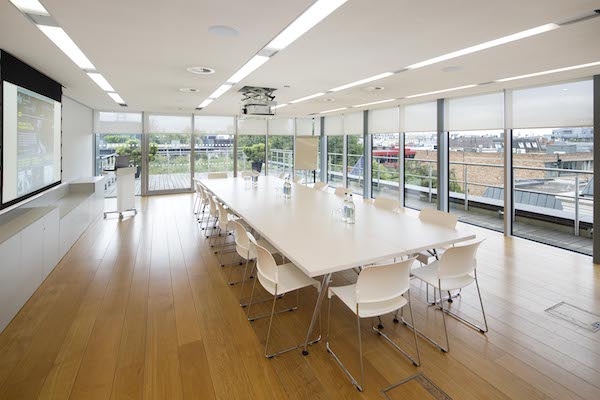 The Agas Harding Conference Room, located on the 4th floor, is Goldsmiths' Centres most exclusive space with access to a private rooftop terrace and breathtaking views across the London skyline. This light and airy setting will impress your colleagues and clients. Break-out meetings or separate buffet catering can be also booked in conjunction with the adjoining Board Room.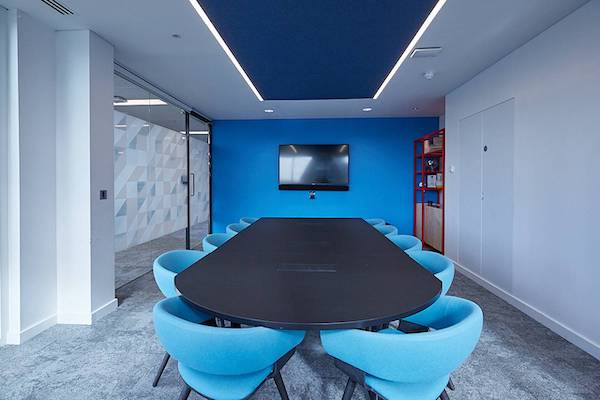 58VE has a variety of flexible spaces from an event space on the ground floor to meeting rooms and an exclusive lounge and terrace on the sixth floor with views overlooking the River Thames and London's skyline. There are three smaller MR6 meeting rooms to choose from catering from 10 to 16 delegates to accommodate smaller meetings, with larger spaces available if required.
With a choice of 18 contemporary spaces, the meeting rooms can cater for all meeting types, large or small and provide an all-inclusive package basis. With privacy in mind all their rooms are acoustically sealed and have the latest in meeting room technology including Barco's ClickShare. Delegates can share content easily from a mobile, laptop or tablet device onto their 75" screens.
Find more meeting room options here.
---
Authored by: Venuebility Team